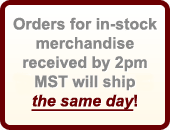 Keen
Put on your Keens and go someplace unexpected. From the trailhead to the waterfront, down the boulevard and on Market Street. In the real world, there's no formula for where you go and how you get there. So pick the place, choose the adventure, put on your Keens and go.




Featured Styles
Guaranteed Christmas Delivery
for all in-stock orders placed by 2pm MST December 17th.
Click for details.