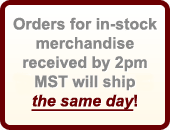 Hi-Tec
Hi-Tec & Hi-Tec Magnum focuses on developing attractive, comfortable, lightweight high-quality boots at a fair "true value" price. They apply high technology build processes and leverage innovative materials to ensure the ultimate in comfort, whether your needs are performance-oriented, or more leisure wear centric. Hi-Tecís focus is providing its customers the absolute best products because life is too precious to walk around feeling uncomfortable in your boots.

Featured Styles
Hi-Tec Altitude IV WP Dark Chocolate 41100 (Men's)
SKU: 10887
Waterproof seam sealed nubuck leather up...

Hi-Tec Auckland Wp Moss Brown/Gold 50026 (Men's)
SKU: 10888
Seam sealed waterproof mesh and suede up...