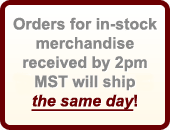 Taos
Stand up and get comfortable. That's the rallying cry at Taos. We believe that you should have it all… great looking footwear that you don't want to take off when you get home. The styling is inspired by the natural warmth and vibrancy of the New Mexico landscape, but that doesn't limit our choices. We embellish with rich fabrics, earthy stones, rugged buckles, playful embroidery and intricate stitching. Our design philosophy is to be understandably fresh, which means we want to intrigue with things you haven't seem before, as well as surprise and delight. We also celebrate the way we all like to dress by making sure that every shoe we design and craft is casual and denim-friendly. That way, you can wear Taos just about anywhere.




Featured Styles
Guaranteed Christmas Delivery
for all in-stock orders placed by 2pm MST December 17th.
Click for details.