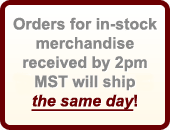 The slippered flat gets all jazzed up with this exquisitely tailored Soho Lab Brianna shoe. Sumptuously soft smooth leather or metallic ballet style upper with round toe, seamed heel, scoop vamp collar and leather loops at side of toe with double faceted gold linked toe overlay. Soft metallic lining, cushioned logo insole, smooth outsole, 3/4 inch metallic wrapped heel with textured heel guard. Wear with everything.
SoHo Lab Brianna Black 30803-BLK (Women's)
8797
Write a review | No reviews for this product.

SoHo Lab Brianna Black 30803-BLK (Women's) Reviews