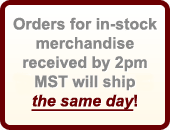 Native
Inspired by the classic, casual silhouettes, but made with the lightest and most comfortable material available, Native Shoes are the best of both worlds. Footwear for the future done in the style of everything we've ever loved about shoe design. You can slip them on for a quick stroll, throw them into your backpack for a day at the beach. Our aesthetic is relaxed, flexible and active. Native Shoes is footwear for anybody, anywhere, anytime.

Featured Styles
Native Miller Child Jiffy Black GLMC02-JB (Toddler)
SKU: 55955
Who says cute can't be comfortable? Slip...