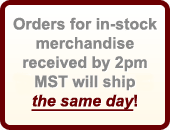 Inov-8
Everything Inov-8 does is designed to celebrate the grit and glory of the committed athlete. Our belief: We believe in natural running. Natural running involves taking running back to its most innate form, letting nothing alter the natural biomechanics of the foot and body. Natural running relies on the strength of the runnerís feet and legs rather than the cushioning or support of a shoe. The foot controls the shoe, not the other way around. Our products: All our products are designed to be lightweight, minimal and functional. They give runners the confidence and freedom to run hard through any environment and over any obstacle. The aim of our footwear is to keep the foot close to the ground so that runners can feel and adapt to the terrain beneath them. We offer a range of soles and cushioning. Each shoe provides the optimum grip and comfort for the terrain ó from road to rocks, mud to sand, the mountains to the box.
Inov-8 F-Lite 195 Lime 5050973406 (Men's)
SKU: 59152
F-LITE 195 Performance fit and lightweig...

Inov-8 F-Lite 215 Black / Pink 5050973474 (Women's)
SKU: 59151
Performance fit with 6mm differential id...