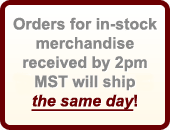 Click thumbnails to view larger.
Lightweight and flexible, the Matflex® GS wrestling shoe from ASICS® is ready for action. Featuring air mesh construction, this breathable shoe dissipates heat and moisture quickly, keeping feet cool. The Shine Up technology controls odor; the integrated lace cover complies with regulations.
Asics Matflex 2 GS Blue / Silver / Black C921Y.4301 (Youth)
51558
Write a review | No reviews for this product.

Asics Matflex 2 GS Blue / Silver / Black C921Y.4301 (Youth) Reviews