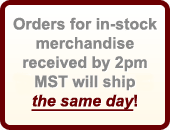 Ahnu
The name Ahnu is derived from Celtic mythology, from the goddess of balance and well-being. The deity could accurately be described as an ancient version of our own "Mother Earth." The choice is both deliberate and appropriate, as their social and environmental commitment is incorporated in the foundation of every product and every business decision they make. Their product goal is to achieve uncompromising performance by blending a modern aesthetic with the style, structure, and substance of the outdoor lifestyle. Ahnu emphasizes intuitive easy on/off technology and feature QuiteLight™ construction, a system that enables exceptional strength-to-weight ratio and superior comfort.



Featured Styles
AHNU Josie Black 2310-BLA1 (Women's)
SKU: 11227
Be comfortably casual in the Josie mary ...